Life Skills – Success Depends on Delivery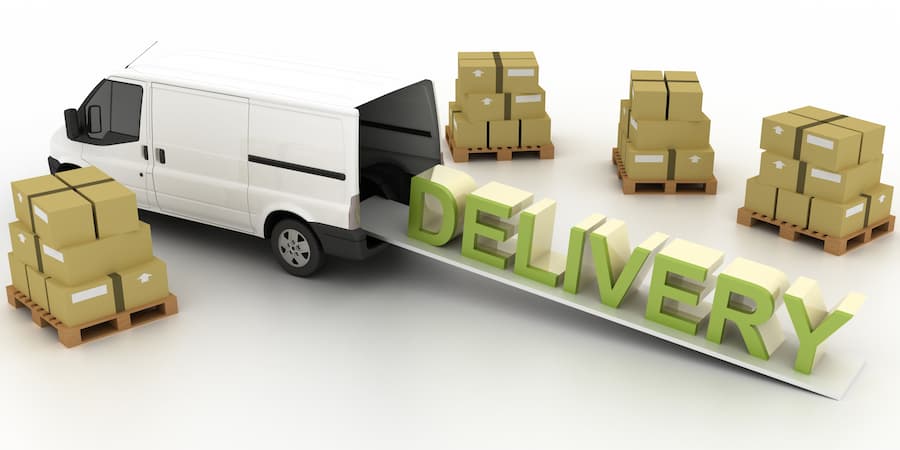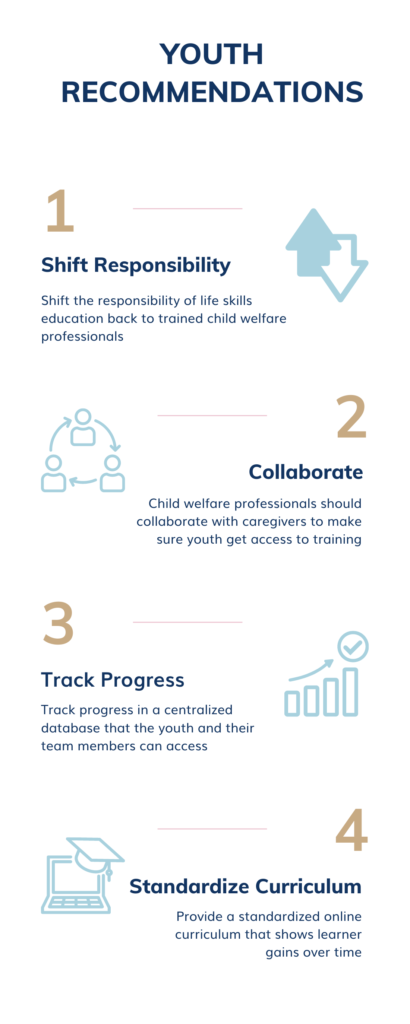 Standardize Life Skills
Selfless Love Foundation's One Voice Impact youth leaders are vocal about the need for Florida to improve how it delivers life skills training courses to youth in foster care. These youth have experienced the challenges of accessing these vital tools as they transition out of the system. As we continue to learn, the first step to effectively changing the system is listening to these voices of experience.
The Florida Institute for Child Welfare (FICW) at Florida State University recently released a research report entitled, "Assisting Youth in Foster Care in Developing Life Skills to Become Self-Sufficient Adults: Evaluating Florida's Efforts." This research, mandated by Florida Legislature and supported by Selfless Love Foundation's One Voice Impact youth leaders with lived experience, outlines the challenges faced in delivering life skills education to transition-age youth.
Back in 2019, the state of Florida issued an operating procedure (CFOP 170-17) that states, "Caregivers are required to take the lead role in ensuring children and young adults in their home are provided the skills necessary to transition to adulthood and report on the progress of skills development".
Now, this sounds good in theory, but it does not play out well in practice for several reasons, many of which were highlighted in this report. It is no secret that placement instability for youth in care is prevalent. In fact, the Florida DCF permanency dashboard shows that youth ages 13 to 17 who entered care over the past year experienced on average eight to 11 moves in 1,000 days. With so many placement changes, does it seem reasonable to place the responsibility for teaching life skills on foster parents, relative caregivers, and congregate care settings? And if a caregiver fails to provide life skills instruction what would be the consequences?
Another confounding issue for our state is that child welfare professionals are responsible for assessing life skills development, training caregivers, and reporting on progress, but not for delivering life skills. This bifurcated approach only works if you have consistency in caregivers and case managers, a training curriculum, and a centralized reporting system that all members of the youth's team can access. Without those components, we are fooling ourselves into believing that youth are getting the needed life skills to successfully transition to adulthood.
The FICW report goes on to identify several recommendations to improve Florida's approach to life skills development under our current model and that youth voice be encouraged and prioritized in all areas of policy and program development. One Voice Impact youth leaders have been vocal about the need to improve life skills delivery. Their recommendations include shifting the responsibility of life skills education back to trained child welfare professionals who should collaborate with caregivers; tracking progress in a centralized database that all members of the youth's team, as well as the youth, can access; and providing a standardized, online life skills curriculum that moves with the youth and shows the learner's gains over time.
We don't need to reinvent the wheel; we just need to listen to our youth.
******************************************************************************
Dr. Elizabeth Wynter is a rainmaker for transition-age foster youth. Wynter's work in this arena has helped launch a statewide youth voice movement, drive policy and practice improvements, and better equip system professionals and foster youth with tools and knowledge to achieve self-sufficiency.
Wynter believes that foster youth should be valued as organizational assets. By using a pluralistic approach in which youth and systems professionals share control in decision-making, program planning and implementation, and advocacy, a dual impact of improved outcomes for transitioning youth and a more responsive child welfare system can be realized.
As the Executive Director of the Selfless Love Foundation, Wynter has led the state of Florida in making youth engagement a centerpiece of conversation. With over two decades of child welfare experience, an unwavering commitment to transforming the system, and an ineffable capacity to challenge the status quo, Wynter is a catalyst for change.
Selfless Love Foundation's youth voice initiative, One Voice IMPACT (OVI), provides current and former foster youth opportunities to develop skills for leadership and life, advocate for changes to policy and join a network of youth leaders across the state of Florida.