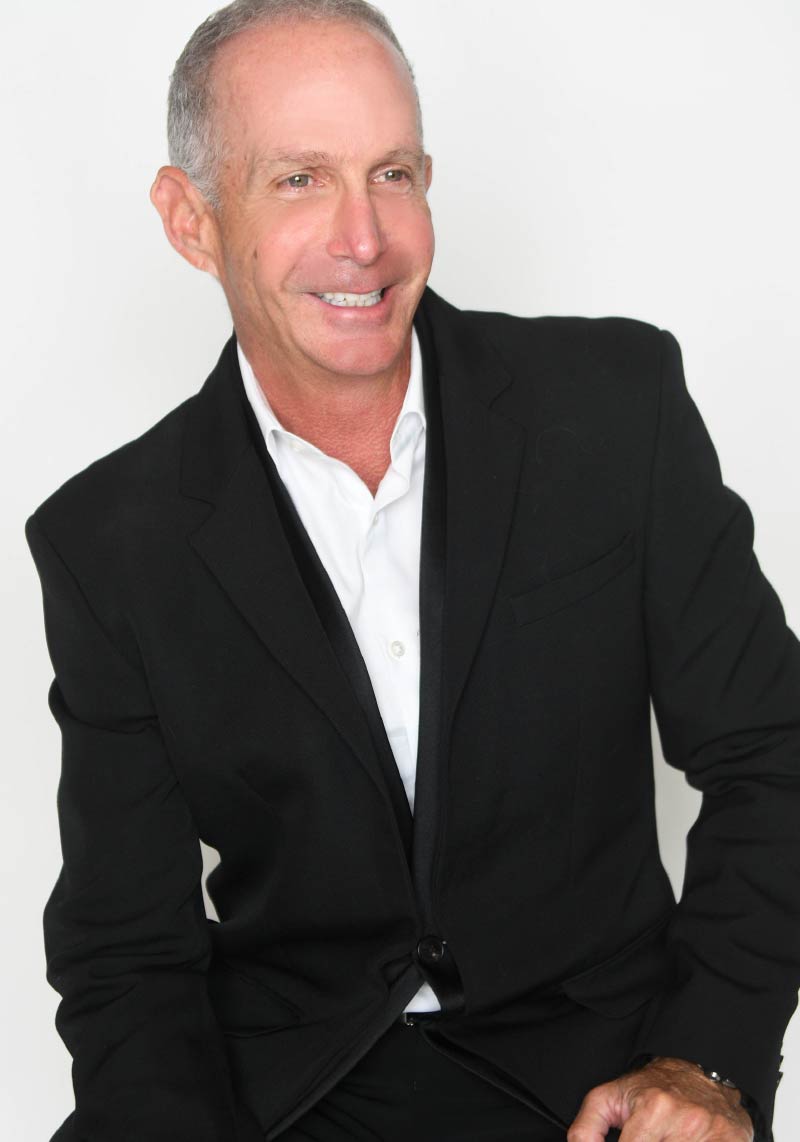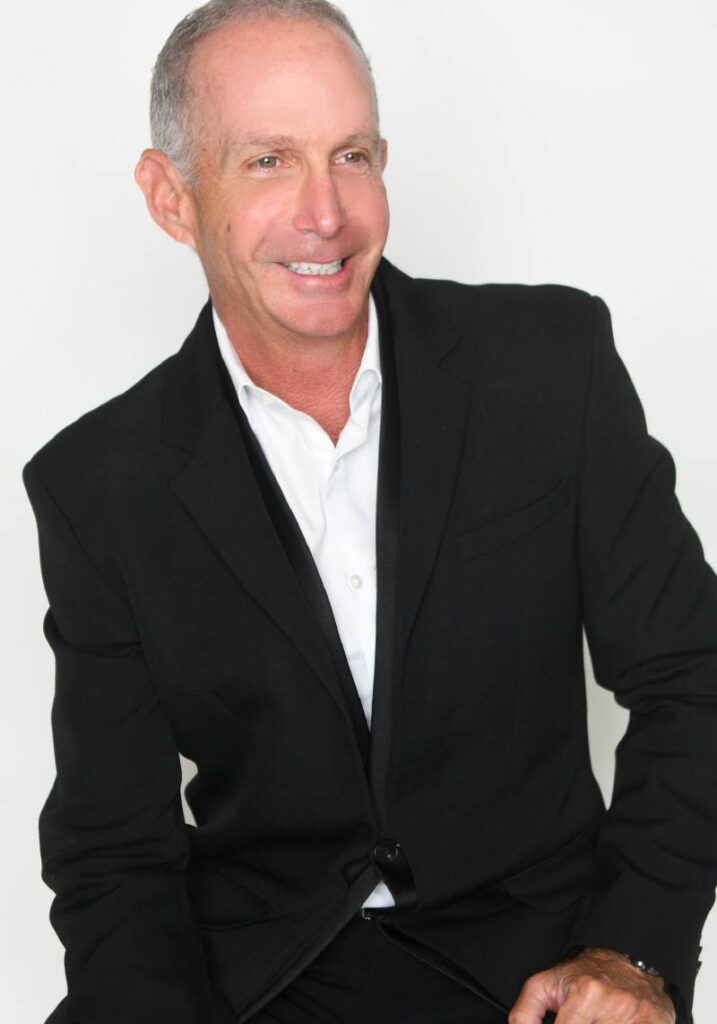 Ed Brown is the Co-Founder of Selfless Love Foundation. Brown previously served as the President and CEO of The Patrón Spirits Company until retiring last year after nearly 20 years at the company. Under his leadership, Patrón grew from 25,000 cases sold in 1989 to more than 4.25 million in 2018. He is currently the top-selling ultra-premium tequila in the world and the most profitable spirits company in history. Currently, Brown sits as the Board Chair for Clear Golf.
Brown brings his expertise to Selfless Love's strategic brand building, leadership, and strategic fundraising support.
Hatem Dhiab is a founding member, managing partner, and investment advisor principal at Gerber Kawasaki, Wealth & Investment Management, based out of Santa Monica. He helps oversee the firm's day-to-day operations and serves individual clients. His mission and greatest pleasure come from helping his clients, their families, and businesses achieve financial success and peace of mind. Residents of Playa Vista, Dhiab and his wife Tressa enjoy the outdoors and the beach while indulging in their love for wine and travel. His involvement with Selfless Love board arose from the deep belief in the noble mission of the foundation and Ashley's vision to help more foster kids find homes and success in life.
Dhiab brings his fiduciary expertise to Selfless Love providing financial accountability and oversight.
Stevens Sainte-Rose has over two decades of proven experience developing, leading and delivering human resources strategy plans in various multi-billion-dollar, global organizations. Stevens served as Chief Human Research Officer (CHRO) at U.S. Walgreens, as Senior Vice President of HR at Coca-Cola International, served as Chief HR and Transformation Officer at Dawn Foods Global, and most recently as CHRO at Parallel. 
Stevens is also Founder and Principal at Chase the Experiences, an executive coaching practice with a focus on creating more successful executive-level transitions and driving better diversity and inclusion. 
Stevens brings his expertise to Selfless Love's human resources and overall business plans and strategies.
Scott Zankl is the owner of Excell Auto Group, the only luxury and exotic car dealership in Boca Raton, FL and a well-known leader in the industry, selling an average of 40 high-end vehicles per month. Scott's needs to exceed his customers' expectations long after the sale is the reason why Excell Auto is constantly growing its relationship with current customers and gaining new ones. Scott and his wife Kristen are proud parents of three beautiful children, Tyler, Trevor, and Alexa. Recognizing the importance of giving back to the community, Scott is honored and humbled to be a Selfless Love Foundation board member.
Zankl brings his expertise to Selfless Love's relationship building, fundraising and business development.
Shannon McCoy, Yacht Sales and Charter Broker, Shannon is passionate about helping clients get out on the water. Whether yacht ownership or charter, Shannon prides herself in providing her clients excellent customer service using her relationships, connections, and strong negotiation skills while keeping the client's best interest in mind. McCoy started her distinguished career in the marine industry in the 1980s. During her tenure as director of sales and marketing at MarineMax, McCoy helped lead branding and sales expansion in North America and South America with brands such as Hatteras, Ferretti, CRN, Pershing, Bertram, and Riva, along with brokerage sales efforts. She also was responsible for several boat shows, events, and marketing efforts for the yacht division. When McCoy is not spending time with her clients in and around the yachting/luxury world, she loves to give back to her community and spend time with her daughter, Alex.
McCoy brings her expertise to Selfless Love's fundraising, events, and marketing development.
Garry Singer Esq. is an attorney and entrepreneur from Westchester County in NY. He is the current CEO of Clear Sports and formerly was the founder of DeNovo Legal, an industry leader in the contract attorney industry, which sold to Epiq Systems in 2011. He holds a BBA and Juris Doctor from Pace University in New York. He has been married to his wife Letty for 25 years; she is also an attorney and mother to their three terrific children.
Singer brings his expertise to Selfless Love's strategic planning and growth initiatives.
After a career in government leadership, Chad Poppell is now a managing director for KPMG's advisory practice, where he works with government partners at the state and local levels. Before this role, Chad served as Secretary for the Florida Department of Children and Families for Governor Ron DeSantis. His time as Secretary focused on enhancing prevention efforts to ensure children and families are empowered to stay together in a healthy home. He is excited to join Selfless Love Foundation and Ashley's fight for children in need of a safe and happy home. Chad and his wife Shelley reside in Tallahassee, Florida, with their two children.
Poppell brings expertise in advocacy and his passion for elevating youth voice in the child welfare system.
Lee Applbaum shares his expertise in marketing and brand building with the Board of Selfless Love Foundation. For more than 25 years Applbaum has been building iconic brands and leading global marketing teams across a wide range of household name brands. He is currently the CMO at Wheels Up. Applbaum has also served as the Global CMO for Patrón Tequila and Grey Goose Vodka at Bacardi Global Brands Limited. He has been named to the Forbes inaugural Entrepreneurial CMO list of 50 chief-marketers, received the Adweek Brand Genius award, and been named Business Insider's "Most Innovative CMO." 
Applbaum brings expertise in marketing and brand development.
Mark Tremblay brings more than 25 years of experience in interior design, construction management, and marketing to the Board of Selfless Love Foundation. As the president of Marc-Michaels Interior Design, Tremblay is an expert at relationship building, aligning each client's needs with the designer's style to create a stunning final product. Tremblay has been recognized in national magazines, including Architectural Digest. 
Tremblay brings expertise in fundraising and special events.