The journey to adulthood can be full of excitement, growth, and change.
Young adults with foster care experience often miss out on the support and guidance needed during this time, reducing their chances to locate safe housing, find steady employment, and build stable and strong relationships.
Without the needed guidance and support, they are more likely to experience homelessness and involvement with the justice system and less likely to graduate from high school or college.
Despite the barriers, they are resilient and can make a positive transition if given the opportunity.
When you make a gift to Selfless Love Foundation, you provide support, resources and once-in-a-lifetime opportunities needed to help young adults who are aging out of the child welfare system become self-sufficient and thriving adults.
Our Focus
Our Impact
Partnerships
Our Focus
Every youths' needs are specific. Selfless Love Foundation offers 3 levels of support dependent on where each youth is in their journey to adulthood.
Support: Provide supportive housing, access to necessities, and empowerment workshops.
Leadership: Give youth an array of leadership training and opportunities that will forever benefit them personally and professionally.
Engagement: Provide youth in foster care and those who have aged out with the opportunity to use their voice and engage in improving the foster care system.
Our Impact
Partnerships
Thanks to Selfless Love Foundation's generous supporters.
We advocate to ensure that transitioning youth have access to quality services and the support they need to thrive.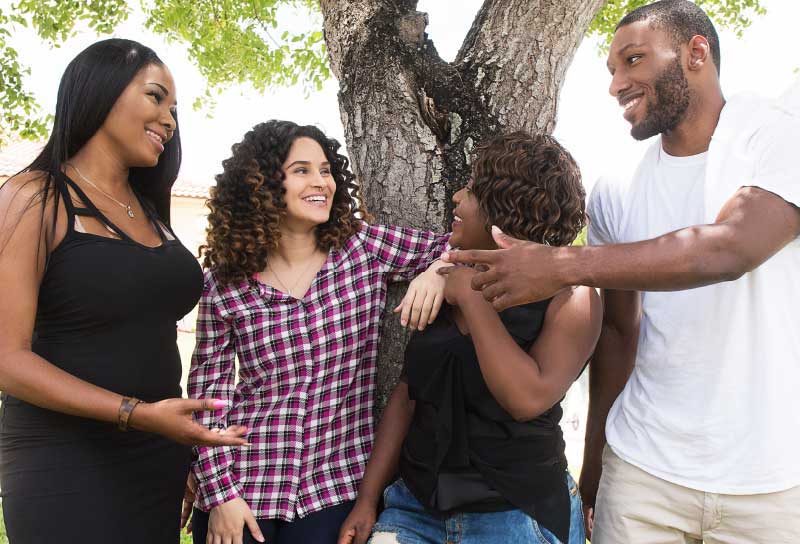 Brown's Harbor
Through a partnership with Children's Harbor, Selfless Love Foundation formed Brown's Harbor, a supportive housing community. Brown's Harbor offers on-site staff, training, and support services for former foster youth ages 18-23, helping to bridge the gap from dependence to independence.
Brown's Boutique
Located in Brown's Harbor is Brown's Boutique a place where our residents can have confidence "shopping" for clothing for everyday and business attire.
Empowerment workshops
Empowerment workshops such as Resume Building, support efforts for foster youth  to build the skills required to live independently and empower them to successfully transition into adulthood.
LIFE-SKILLS REIMAGINED
Life Skills Re-imagined is a learner-centric, online platform revolutionizing life skills education for youth working towards self-sufficiency. The 9-month program covers five critical topics: personal finance, getting and keeping a job, resiliency, independent living, and communication skills.
DALE CARNEGIE TRAINING
Every summer, SLF offers 20 former foster youth the opportunity to participate in a Dale Carnegie leadership training program. This high-level virtual training teaches youth to think on their feet, create professional connections, communicate with clarity and confidence, keep stress and worry in perspective, think on their feet and disagree agreeably, and plan for a persuasive presentation. Over the 12 hours of online training, youth bond with their peers and become confident in their leadership knowledge, skills, and abilities.
Dream tank
Former foster youth who complete the Dale Carnegie Foundations for Success Program OR are actively engaged in a local youth council are eligible to apply to participate in Selfless Love's Dream Tank. Five youth are selected to participate in this once-in-a-lifetime experience. Over the course of nine months, the Dream Tank finalists will participate in sessions on speech writing and presentation, professional etiquette, business tips from top leaders, and investment basics. They will be introduced to professional connections in their field of interest and gain valuable knowledge and skills as they prepare to reveal of their dream at Dream Tank Competition held each spring the night before SLF's Gala in Palm Beach, Florida. On top of this incredible experience, all finalists will receive a $1,000 award and the winner receives a $5,000 award.
Show your support by signing the youth voice pledge!
We are hoping to have 1000 people show their support for youth in foster care by signing the Youth Voice Pledge.
ONE VOICE IMPACT
One Voice Impact (OVI) is a youth engagement initiative powered by Selfless Love Foundation that provides current and former foster youth opportunities to develop skills for leadership and life, advocate for changes to policy, and join a network of youth leaders across the state of Florida to improve the system of care.
YOUTH COUNCILS
OVI's Network of Youth Councils seeks to harness authentic youth voices, giving youth with lived experience opportunities to work alongside system leaders to find solutions to local issues, and give councils a platform for statewide collaboration.
Dale Carnegie Leadership Training
"Participating in Dale Carnegie Leadership Training is providing me with tools I'll use for a lifetime!"
Brown's Harbor
If I want to be successful, I must first believe in myself, I know that I am capable of anything, and live out these beliefs every day. The leadership trainings have taught me that if I don't believe in myself first, nobody else will.
Dale Carnegie Training
Dale Carnegie Training taught me how to communicate in my personal and professional life.
Brown's Harbor
When I was 17, I was left homeless for two months and still in high school. Then I found Brown's Harbor and my life changed forever.
Young adults in the foster can make a positive transition if given the opportunity
100% of your donations go toward transforming the lives of current and former foster youth.