Selfless Love Foundation and SLAM! Foundation Raise $700,000 at Barrett-Jackson Scottsdale Auction This Past Weekend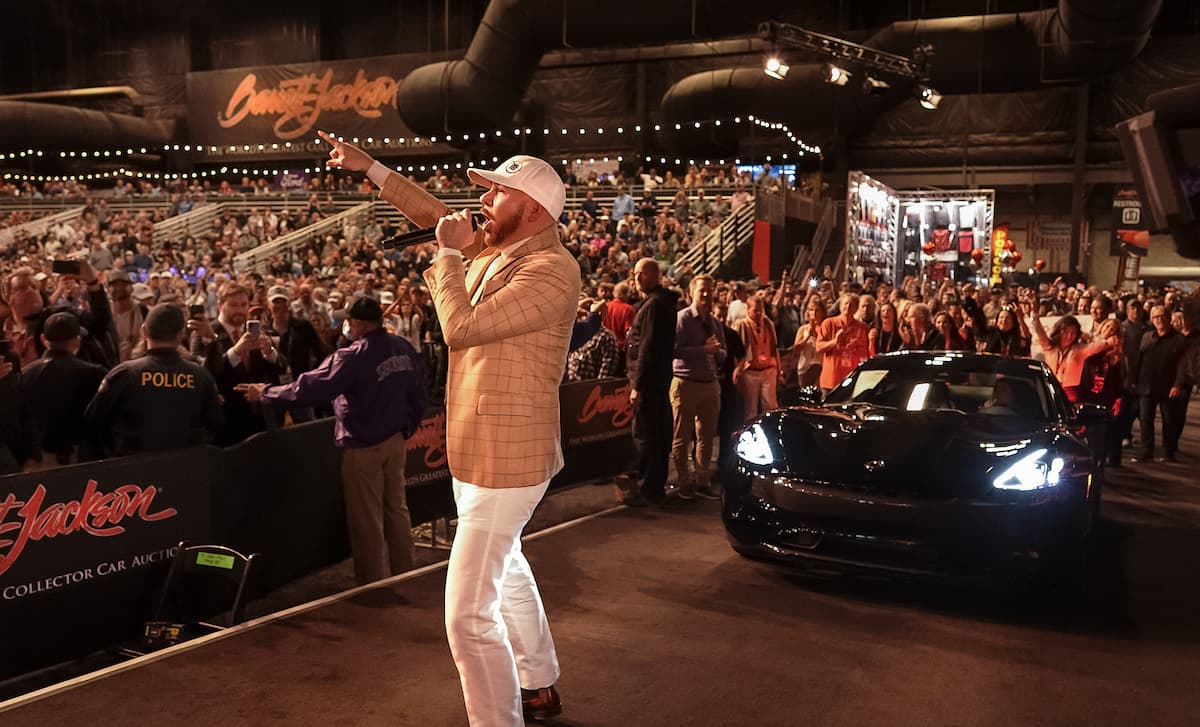 Karma car goes for $500,000 and generous donor gives extra $200,000
Selfless Love Foundation (SLF) and SLAM! Foundation, two non-profit organizations dedicated to improving the lives of underserved youth, have raised $700,000 through the Barrett-Jackson Scottsdale Auction this past weekend.
GRAMMY®-winning independent international superstar, education advocate, business entrepreneur and motivational speaker, Pitbull, got the crowd worked up with his latest "I Feel Good" hit to start the bidding for the one-of-kind, custom, 2022 Karma GS-6 EV 'Mr.305 Edition'.
The bidding ended for the Karma vehicle at $500,000, going to Joe Riley and Pat Finnegan. After the auction took place, an additional donor donated $200,000 to go to the charities.
"There is a lot of work to be done right here in the United States and every city has children that need to be loved and taken care of. Both of these organizations are doing just that," shared the generous donor, Michelle Mauzy.
Paul Mitchell and Tequila Patrón Founder, John Paul DeJoria and wife, Eloise DeJoria, are long-time supporters of Selfless Love Foundation due to John Paul's personal experience of being a foster child. The couple attended the auction with SLF's Founders, Ed and Ashley Brown, and have donated a year's supply of Paul Mitchell haircare products to the auction winners and the additional donor as a thank you for supporting the causes.
"We are blown away by the generosity of everyone involved and are so grateful for the support of Barrett-Jackson, Karma and our Board Members, Scott Zankl and Shannon McCoy," shared Ashley Brown, Founder and CEO of SLF. "As a result of the tremendous success of this event, we will be able to transform more foster children's lives than ever before!"
The winner of the Pitbull signed Barrett-Jackson Rolls Jacket was selected for the SLF Instagram giveaway and can be found on the website.
For information on the event wrap-up, giveaway winner, photos of the event and more, visit https://give.selflesslovefoundation.org/2022-barrett-jackson-event/.
Proceeds from the auction car and donations made will be split amongst the two charities to better the lives of underserved youth.
A special thank you to Pitbull, Karma of Broward, and Karma of Palm Beach for generously donating this one-of-a-kind auction car.
*****
Selfless Love Foundation
Selfless Love Foundation is a nonSelfless Love Foundation (SLF) is a non-profit organization that leverages resources, expertise, and proven solutions to improve the child welfare system, creating opportunities for more foster youth to find their forever families and thrive in adulthood. SLF leads statewide research-based initiatives designed to transform the child welfare system for children in foster care today and for generations to come. For more information on SLF, visit selflesslovefoundation.org.
SLAM! Foundation
The SLAM Foundation is a non-profit educational organization supporting the expansion of public charter schools in underrepresented communities nationwide. GRAMMY®-winning international superstar, entrepreneur and education advocate Armando Christian Pérez (Pitbull), opened the first SLAM school in Miami in 2012. Since then, the SLAM network has expanded to 12 tuition-free schools in Florida, Nevada and Georgia. The newest K-12 campus will open in Arizona in August 2022.SLAM schools expose students to careers in sports medicine, media production, marketing and the arts. SLAM creates a national platform for students to gain industry experience while developing on-the-job skills. Students can earn college credit through robust dual enrollment and Advanced Placement programs. In 2018, SLAM Foundation made history by launching the first student-managed SiriusXM radio station in the nation. SLAM Radio on SiriusXM features high school students producing national programming with a sports, entertainment and journalism focus. SLAM schools are accredited by COGNIA under the Southern Association of Colleges and Schools division. For more information on SLAM, visit slamfoundation.org.