Youth voice & choice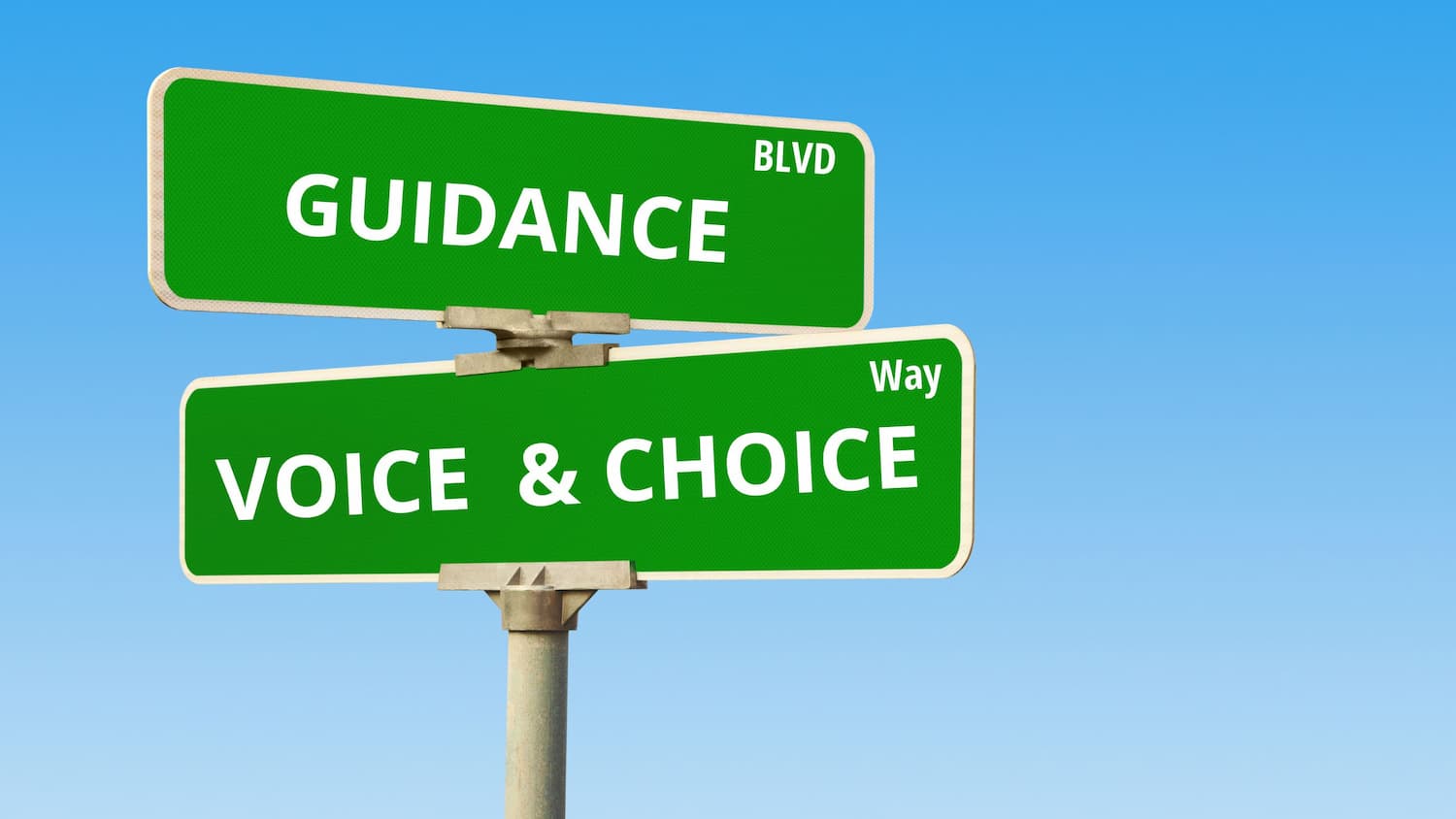 Youth involved in the foster care system need to have both a voice and a choice. Afterall, what is the point of using your voice if you don't have any choices? Youth with lived experience who attended the Florida Coalition for Children's One Voice Impact Leadership Summit in July expressed a desire to be able to be part of the decision-making process when foster parents, adoptive parents, therapists, and case managers are being selected for them. One youth said, "Why don't we get to see families' backgrounds and portfolios? We know who we will work best with."
Allowing youth to use their voice and have choice has a positive dual impact. It empowers youth to have a sense of agency and helps them feel like they have control over their situation. It also supports the efforts of the child welfare system to maintain stable placements, move youth to permanency, and assist youth to transition to adulthood successfully. Simply put, if we want the youth we serve to be engaged, then we need to engage them to use their voices and give them choices.
When I shared this concept with some legislators recently, they had very different reactions. One responded, "Well of course, I am surprised that we are not already giving youth voice and choice in regard to where they live and who they work with." While another said, "We don't give them choices because youth in care are not able to make these decisions." I believe that there is an elegant intersection between these opinions, where we can offer youth options and guidance as they learn to make decisions that impact their lives.
The Capacity Center for States (2019) report on Empowering Youth to Share Their Voice and Be Heard offered the strategies and resources below, most of which were suggested by young people formerly in foster care, to help agencies and young people work together to empower youth voices in child welfare.
At the Individual Level: Help Youth Develop Self-Advocacy Skills. Helping youth become self-advocates means more than "offering them a seat at the table" at a case-planning meeting, for example. Rather, it may mean allowing the young person's individual goals to inform the direction of the meeting; ensuring that they have the necessary preparation, information, and support; and actively encouraging them to share their perspective with others. Young people sharing their stories in a safe, meaningful way is a crucial part of self-advocacy.
At the Agency Level: Build a Culture That Actively Values and Incorporates Youth Voice. An essential part of creating an agency culture and climate that prioritize youth voice is recognizing young people as experts on their own needs, strengths, and goals. Youth in foster care have valuable perspectives on their own lives that can help child welfare staff understand how and when to help them and when to stand back and let them take independent action.
At the Community Level: Partner With Community Organizations to Empower Youth Empowering youth voice at the case, agency, and community levels is critical to building youth self-esteem, growth, and ability to form social connections. By consulting with youth in foster care regularly about their lived experiences and goals, caseworkers and other staff let young people know that each of their stories and voices matters and that these can be sources of strength in their own futures. Empowering youth voice at the agency and community levels allows agencies and organizations to improve their youth services and programs and invest in the future of their communities.
******************************************************************************
Dr. Elizabeth Wynter is a rainmaker for transition age foster youth. Wynter's work in this arena has helped launch a statewide youth voice movement, drive policy and practice improvements, and better equip system professionals and foster youth with tools and knowledge to achieve self-sufficiency.
Wynter believes that foster youth should be valued as organization assets. By using a pluralistic approach in which youth and systems professionals share control in decision making, program planning and implementation, and advocacy, a dual impact of improved outcomes for transitioning youth and a more responsive child welfare system can be realized.
As the Executive Director of the Selfless Love Foundation, Wynter has led the state of Florida in making youth engagement a centerpiece of conversation. With over two decades of child welfare experience, an unwavering commitment to transform the system, and an ineffable capacity to challenge the status quo, Wynter is a catalyst for change.
Selfless Love Foundation's youth voice initiative, One Voice IMPACT (OVI), provides current and former foster youth opportunities to develop skills for leadership and life, advocate for changes to policy and join a network of youth leaders across the state of Florida.