My teenage nightmare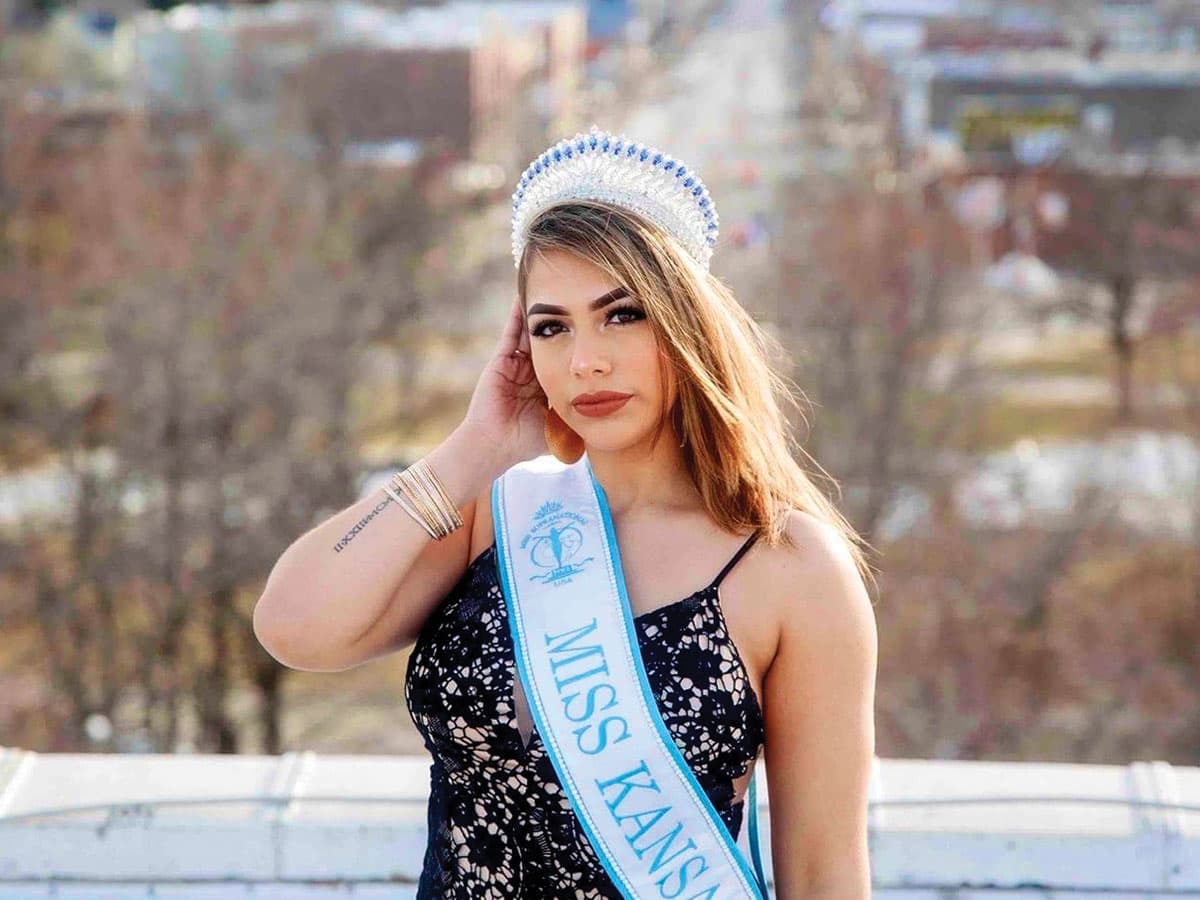 If my younger self could see me right now, she would be so proud. Sometimes, I can't believe I am still alive.
On June 12, 2016, my mom's ex-husband, a semi-truck driver, forced me to go on a work trip around the United States with him. I kept insisting I did not want to go, but he told me if I didn't go, he would kill my mother, sister, and me – right here, right now. My 15-year-old heart started racing so hard. I was terrified that it would be the last time I saw my mom and sister.
We got on the road. The first stop we made was in Kansas. He raped me in his semi-truck outside of a gas station. He raped me a total of 36 times in different states around the United States over a period of 12 days. My mom was so far away in New Mexico, clueless to what was happening to me because I had to act like I was having fun. I was suffering the whole way, but I wanted to get closer to my mom so that I could find a way to escape and she could come and get me. He had taken away my phone, he did not feed me, and I was not allowed to go to the restroom anywhere in public – he kept a bucket inside the truck. I was scared, hungry, sick, depressed, and in so much pain. I was trapped!
On June 24, 2016 at 1:37 a.m., our last stop was in Emporia, Kansas. While he was distracted, I got out of the truck and ran as fast as I could into the manager's office at a Flying J Truck Stop. I remember falling a couple of times while running because of how weak I was. I got inside and desperately told the worker to call the manager. The manager came out fast and I explained everything to her. She proceeded to call the cops and she locked us in her office. She stood there with me, fed me, and calmed me down. I was so thankful for her; she was my angel that night. That was the last time I saw him. I was on the phone with my mom when the cops were outside looking for him.
Then my foster care nightmare started. In one year of foster care, I lived in three group homes and three foster homes. I was only able to see my mother once a week for 30 minutes and was not permitted to call her. My sophomore year was spent in four high schools.
I went through a lot of depression and anxiety. In the group homes, the other girls were always jumping me, leaving me unconscious, and stealing the clothes, food, and money my mom would give me on my visits with her. When I was getting beat up, the staff did nothing to help me. The staff would also bring random guys into the homes and allow them to come into our rooms. In the foster homes, I had two foster mothers who did a lot of drugs and were abusive to me and other kids. The social worker I had was one of the most terrible, non-supportive, heartless people I ever met. She never showed empathy about anything I said. She would see me bruised and hurt and say, "That's your fault." 
Today, I am the voice of my community. I have had the opportunity to speak in Zoom meetings to victims like me and to others who are afraid to speak up. I represented Emporia in my first pageant, and had the opportunity to obtain a Kansas state title. I used my voice and platform to empower survivors because I am a survivor, and we need to make a change.
It has been five years since I got back to my mom. I overcame depression on my own, without medication or therapy. I am a top student at my college with a 4.0 GPA and the President of the Student Senate. I am currently working on my associate's degree and aim to earn a master's degree in finance. My dream job is to be a Chief Executive Officer.
I believe children in foster care need to feel safer. They need more quality time with their family and a lot of love to help them feel like they matter and like they are somebody! The foster care system does not know what happens behind closed doors in group homes or foster homes. Many children in foster care are not safe. There needs to be more random checkups, caring social workers, more support, and more love.
BIO:
My name is Andrea Isabel Lucena Olvera, but I like to be called Isabel. I was born in Tijuana, Baja California, Mexico. I am 21 years old. My all-time goal is to move to Dallas, Texas to work for a big corporate office as a CEO to gain knowledge in the field. My dream is to open a girls-only gym then expand it across the United States with the help of God. I hope we can improve the foster care system for children so they can feel safe, loved, and respected. No child deserves to go through abuse in a place where they are supposed to feel safe, loved, and respected.